Knowing the facts about dyslexia is the first step to advocating.  Dr. Kelli Sandman-Hurley breaks down nine of them for you below.
Dyslexia Fact #1:  Dyslexia is not a vision problem and cannot be remediated by color overlays or vision therapy.  Sure, those may help, but for true dyslexia, an intensive remediation is necessary.  People with dyslexia see things the way people without dyslexia do, therefore if vision problems are suspected, they need to be ruled out or remediated before a diagnosis of dyslexia can be made.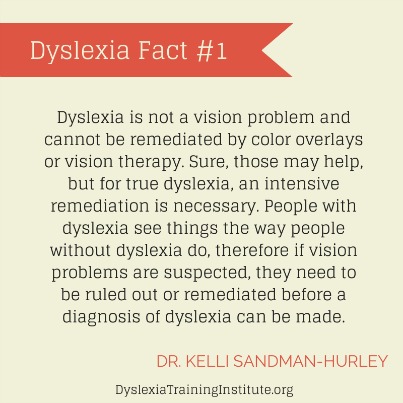 Dyslexia Fact #2:  Reversing letters and numbers is normal through the first grade, after that it is a red flag for dyslexia.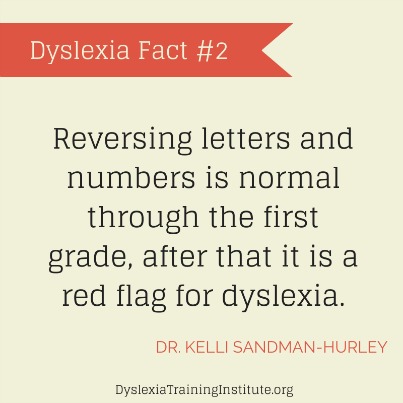 Dyslexia #3: Dyslexia occurs on a continuum; one student can have mild dyslexia while his classmate can have severe to profound dyslexia.  They both have dyslexia and they both require remediation; one will just need less remediation than the other.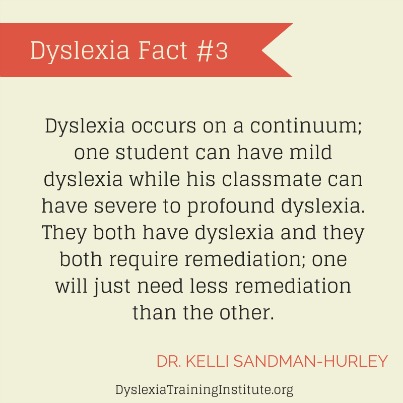 Dyslexia #4: Dyslexia can run in families and it is common for a parent to realize they struggled in school when they see their child struggling.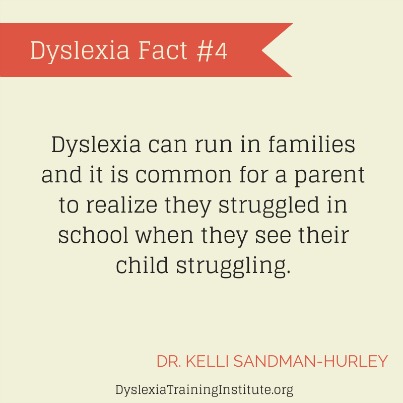 Dyslexia Fact #5:  There is no "cure" for dyslexia, because it is not a disease.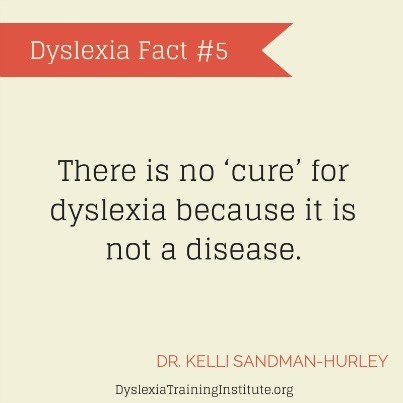 Dyslexia Fact #6:  Students with dyslexia do qualify under IDEA and dyslexia is listed as an eligible condition under the definition for Specific Learning Disability (SLD) – don't let anyone tell you otherwise.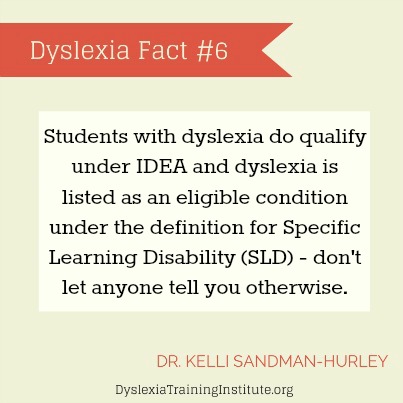 Dyslexia Fact #7:  Students with dyslexia can and should be identified as early as kindergarten.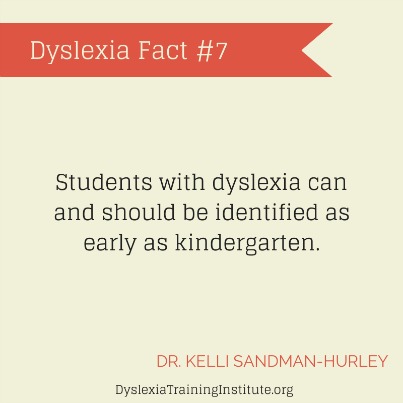 Dyslexia Fact #8:  Dyslexia can be diagnosed by a properly trained professional.  However, it is not currently a medical condition and is not usually diagnosed by a pediatrician.
Dyslexia Fact #9:  Dyslexia is real, it exists and it can be remediated by a correctly trained educator using an Orton-Gillingham-based approach.